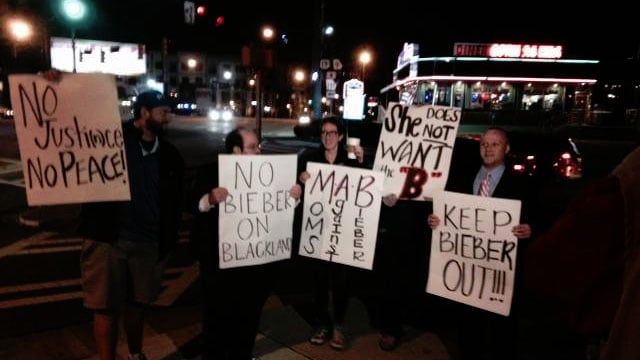 ATLANTA (CBS46) -
The rally that was expected to draw hundreds to protest Justin Bieber's potential move to Atlanta's prestigious Buckhead community turned out to be a hoax.
The three people who showed up holding signs at 6 a.m. Monday were actually interns for The Regular Guys radio show. The hosts of the radio show acknowledged that they had created the fake Facebook page that supposedly drew more than 400 protesters.
Representatives from several media outlets showed up and took pictures of the "protesters."
Bieber apparently fell for it, too. He recently commented on his Twitter page, "I guess I'm an easy target for some. I'm still human. I will continue to meet hate with love. It's all about the music. Much love."
Copyright 2014 WGCL-TV (Meredith Corporation). All rights reserved.